CE Marking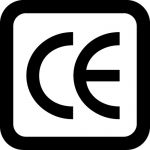 At RAM Engineering we care about health, safety and the environment. That is why we attach so much importance to the CE marking, as it indicates that the manufacturer or importer of that product affirms its compliance with the relevant EU legislation and the product may be sold anywhere in the European Economic Area (EEA).
All of our products have been manufactured to these standards. This makes them recognizable worldwide. Even to people who are not directly familiar with the European Economic Area.
Since our engineering team has a lot of experience in creating healthy, safe and sustainable working conditions, RAM Engineering can also be contacted for CE marking, project support, purchasing support, strength calculations, risk inventory, technical construction files, standards and advice.